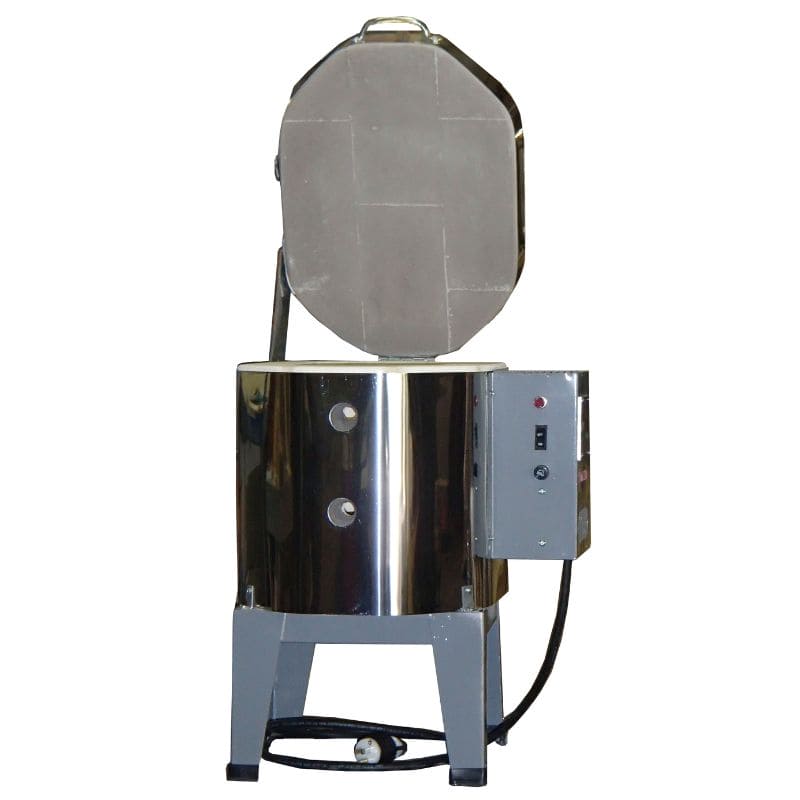 Olympic Kilns Doll E / Test E Electric Kiln
Description

Specifications

Current lead times

Shipping

Why Buy From Us
Upgrade Your Kiln Experience with the DOLL E/TEST E Electric Kiln
Unlock the potential of your creative journey or take your lab experiments to the next level with the versatile Olympic Kilns DOLL E/TEST E electric kiln, featuring the cutting-edge 3K-CF electronic controller. With its 120-volt power supply and innovative design, this kiln is a game-changer for artists, educators, and professionals alike.
Dual-Functionality, Dual-Naming
Are you an artist crafting intricate dolls, or perhaps a scientist exploring the world of glaze and tiles? The DOLL E/TEST E kiln caters to both worlds, earning its reputation as a trusted companion for creative minds and research enthusiasts. Olympic Kilns proudly maintains both names for this model, ensuring that you and others can easily identify it for future purchases or replacement parts.
Outstanding Features
When you choose the 120-volt model of the DOLL E/TEST E electric kiln, you're not just getting a kiln; you're investing in precision and convenience. This model comes complete with essential features, including a pilot light, a sturdy metal stand, a sleek stainless steel jacket, and the remarkable Bartlett 3K-CF electronic controller.
The intuitive controller lets you take control of your firing process effortlessly. Scroll through the up and down arrows to input your desired cone fire or ramp/hold programming. With this level of control, you can achieve perfect results every time.
Customize Your Kiln Experience
Looking for even more functionality and control? Consider upgrading to the Genesis touchscreen controller or the 12-key digital KilnStar controller. These advanced options provide an array of features, including delay start, preheat, cone offset, skip step, and more, allowing you to fine-tune your firings to perfection.
But that's not all – you'll also have access to detailed messages and information during your firing process. Review your firing profile, monitor the current segment of the firing, and easily reference temperature and cone number equivalents with the convenient cone table.
Furniture Kits for Maximum Efficiency
For added convenience, the 120-volt models offer furniture kits designed to optimize your stacking space. These kits include 2-3 layers of shelving for ware, assorted small square posts, and a generous one-pound bag of kiln wash. You can choose between our standard furniture kit or customize your own, selecting the shelves and posts in the quantities that suit your needs.
Elevate your artistic creations or scientific experiments with the DOLL E/TEST E electric kiln – the perfect blend of precision, versatility, and ease of use. Order yours today and embark on a journey of endless possibilities! 
Model: Doll E / Test E




Lid Lift Assist: N/A




Inside Chamber Dimensions: 11.25" W x 7" H x 9" D

Cubic Feet: 0.3

Outside Dimensions with Stand or Frame: 17" W x 17.5" H x 22.5" D

Brick Thickness: 2.5"

Maximum Temperature: Cone 10 – 2350°F/1288°C

Est Ship Weight: 60 lbs


Amperage/Volts: 15 amps, 120 volts

Watts: 1800

Breaker: 20 amp required


Plug Configuration: NEMA 5-15

Copper Wire Size: #12, #10 if the circuit is longer than 40 ft

 
The Furniture Kit option for the Doll E/Test E includes 2 layers of oval shelving (10" x 6"), an assortment of small square posts (4 each of 1/2", 1", and 2"), and a one-pound bag of kiln wash.
Estimated order-to-ship lead time is approximately 12-15 weeks for Olympic Kilns.
Pottery Pulse ships orders FREE to customers within the lower 48 contiguous United States (including the District of Columbia).
We don't want to mess around with fine print and extra charges, we
like things to be simple and easy.
Free is pretty easy.
We get it. You've got a lot of choices when it comes to online retailers. Here's why we think you should shop with us at Pottery Pulse.
Price Match Guarantee. Best prices online guaranteed.
30 Day Easy Returns. Changed your mind? We'll take it back no questions asked.
Super amazing service. Great service isn't enough these days, is it? We pride ourselves on the best service, anywhere.